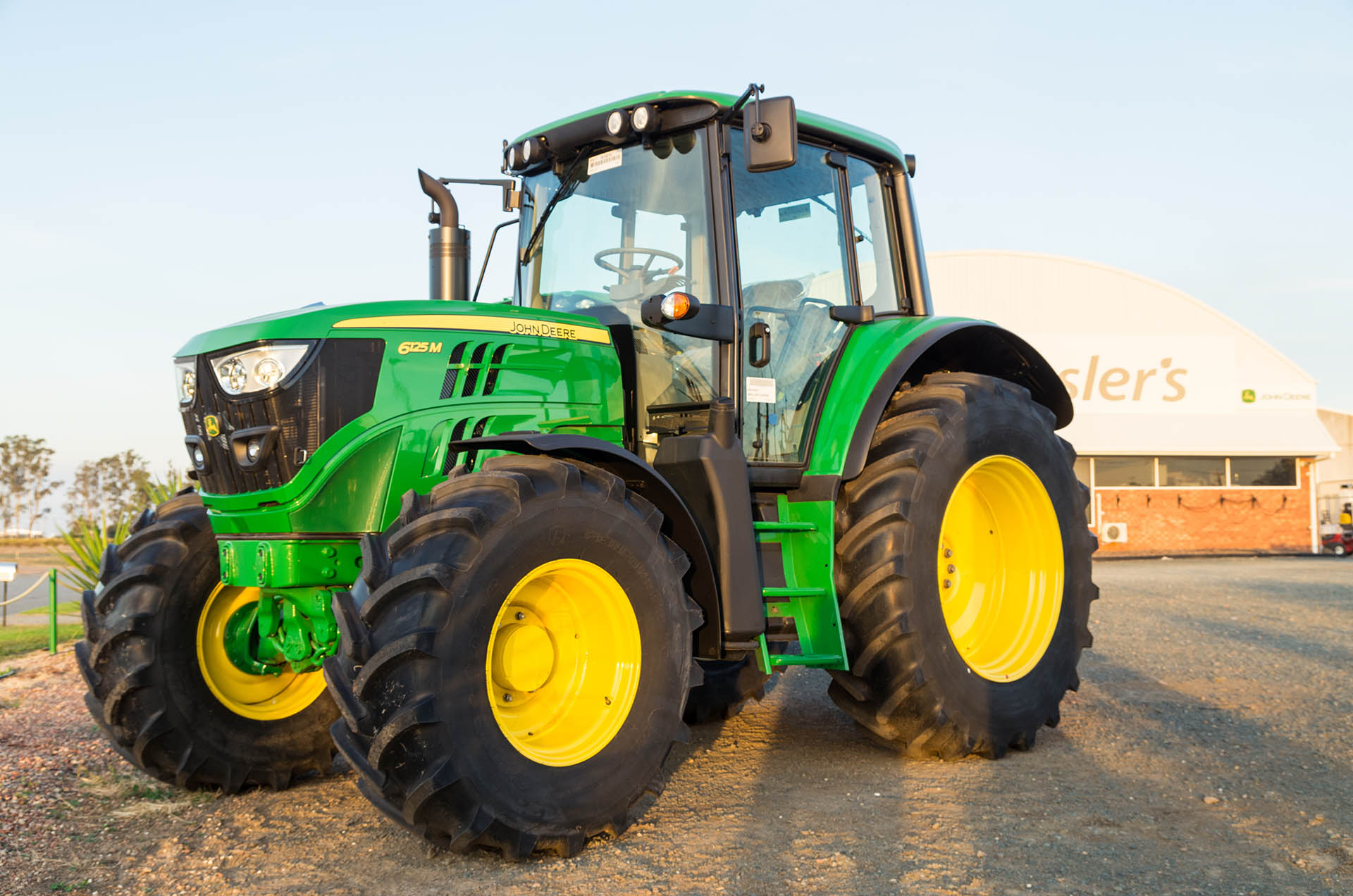 Do you have a John Deere tractor and are you looking for spare parts? Sparepartsholland has spare parts for almost every tractor, including your John Deere tractor.
History John Deere
The first steel plow
In 1837, John Deere, a then 33-year-old farrier from Vermont, designed the world's first steel plow. John Deere found that a broken saw blade cut easily through tough farmland. This invention represented a major breakthrough in American agricultural production. The steel plow became a huge success and in 1850 1600 plows were produced in a year.
The first real John Deere tractor: Model D
In 1918, Deere & Company, John Deere himself had died in 1886, took over the Waterloo Gasoline Company. Six years later, in 1924, the first real John Deere tractor was produced, the John Deere Model D. Until 1953, the Model D was produced in several variants, about 160,000 in total. The GP series, the A series and the B series were also produced at the same time. Even 328,000 of the B series.
Numbers and more cylinders
Until 1960, John Deere tractors were built with 2 cylinders. When the German Lanz factory was taken over in 1958, a new series of tractors was soon produced with four and six-cylinder engines. These new types no longer received letters as designation, but numbers. In America these new types were marketed as the 1010, 2010, 3010 and 4010. In Europe as the 100, 200, 300 and 500.
More than tractors
In 1963, John Deere becomes the largest manufacturer and marketer of tractors and machinery for agriculture and industry. It is decided to also produce other products such as lawn tractors, leaf blowers and snow clearers. Many gardeners and private individuals still use the smaller machines.
Still a success
Over the decades, John Deer has continued to evolve and continue to produce industry-leading tractors. This has made John Deere a successful company and a world-renowned brand for over 185 years.
Product range John Deere tractor parts
At Sparepartsholland you can buy several parts for your John Deere. The parts are mostly produced in our own factory where quality is paramount. View in the webshop power steering sets, control valves, hydraulic top links and hydraulic cylinders that you can use for your John Deere machine.
Buy a John Deere tractor part
Are you looking for an aftermarket spare part for your John Deere tractor? Sparepartsholland has parts for almost all John Deere models. Choose your own payment method and buy the part of your choice securely. Sparepartsholland ensures fast delivery of your purchase.
Do you have any questions?
You can easily ask all your general questions or more technical questions about spare parts for your tractor via our Whatsapp function or by e-mail at info@sparepartsholland.nl. We're happy to help.