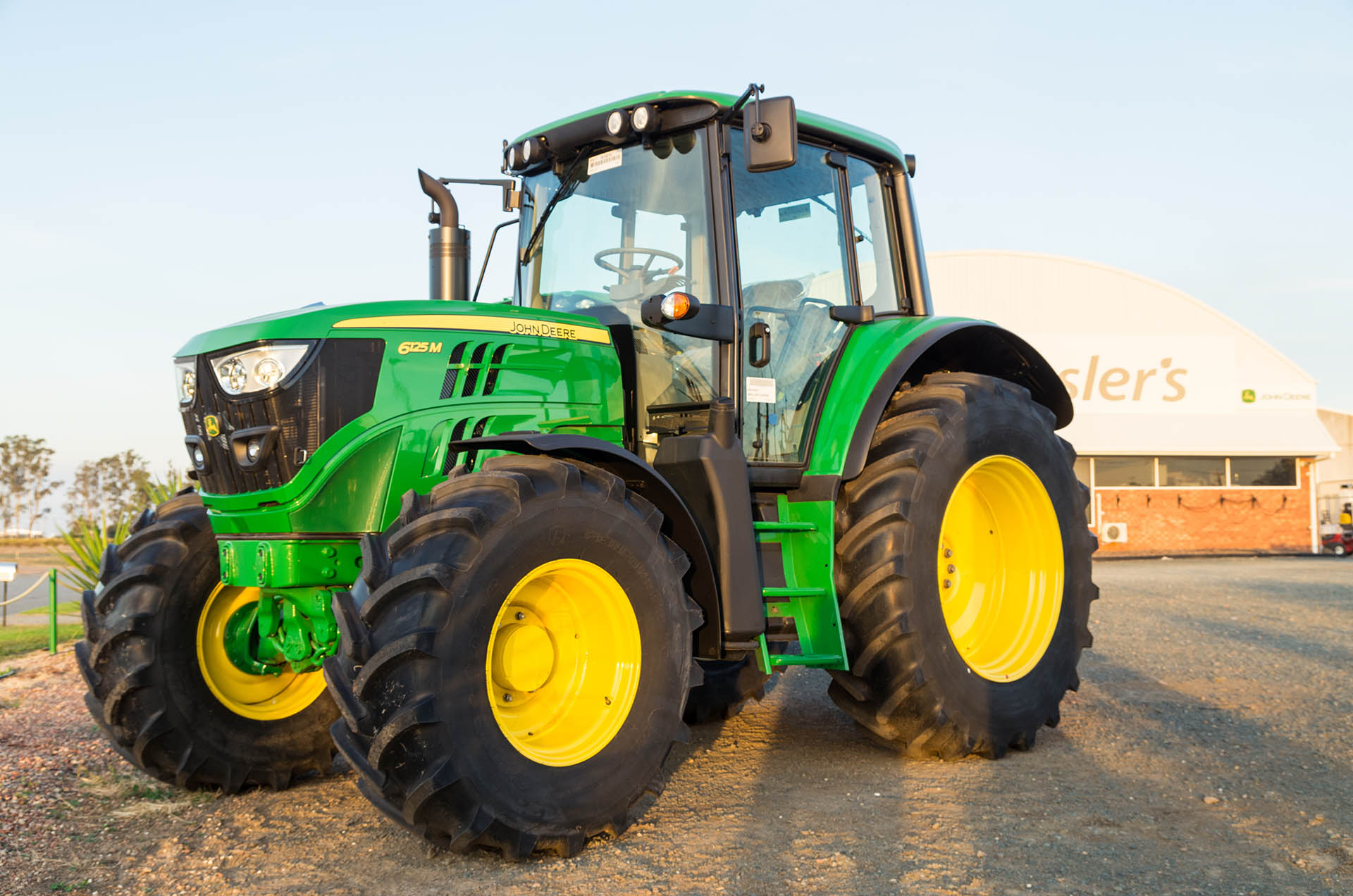 Do you own a John Deere Tractor and are you looking for spare parts? Spareparts Holland has a big inventory with parts for your John Deere Tractor. We got John Deere parts & replacement spares for your tractor. We specialise in quality replacement parts for your 2140, 2040, 2240, 3350, 3140, 3050 2030, 1830, 1040, 1140 John Deere tractors & more. In this section you will find aftermarket John Deere parts, spares and accessories. We stock a wide variety of high quality vintage or modern John Deere parts.
Shop online and buy tractor parts by searching with a part number or clicking on your make and selecting a category from our parts list including: brakes, clutch, electrics, engine components, axle & steering, fuel components, hydraulics, linkage, transmission, accessories and body parts.
To keep your John Deere tractors running, high quality tractor replacement parts are essential. Are you looking for replacement parts for your John Deere tractor? Look no further! We offer everything you need to keep your tractors operational at all times.
We understand the importance of quality and reliability in the agricultural industry. With our comprehensive range of high quality John Deere tractor spares and tractor accessories at competitive prices, next day or even same day delivery from our network of regional warehouses and a dedicated technical support team, we can offer you the best possible service imaginable. Whether you need John Deere tractor parts and accessories for a routine inspection or major repairs or replacements. Spare Parts Holland is the specialist in John Deere tractor parts.
Spare parts for the most models we supply parts.
Spare Parts Holland does a big inventory of spare parts for your Jonn Deere tractor. The most common models we have in stock: 820, 920, 1020, 1520, 830, 930, 1030, 1130, 1530, 1630, 1830, 2030, 2130, 2630, 2040, 2240, 2640, 2020, 2120, 2030, 2130, 2440, 2150, 2155, 2350, 2550, 2750, 2355, 2555, 2755, 300, 300B, 400, 301, 302, 401, 310, 410 050E, 5055E, 5065E, 5083E, 5093E, 5303, 5403, 5503, 5425, 5615, 5625, 5715, 5725, 6100D, 6125D, 6140D, 5105, 5200, 5205, 5210, 5220, 5225, 5300, 5310, 5320, 5325, 5400, 5410, 5420, 5425, 5500, 5510, 5520, 5525, 5625, 5725