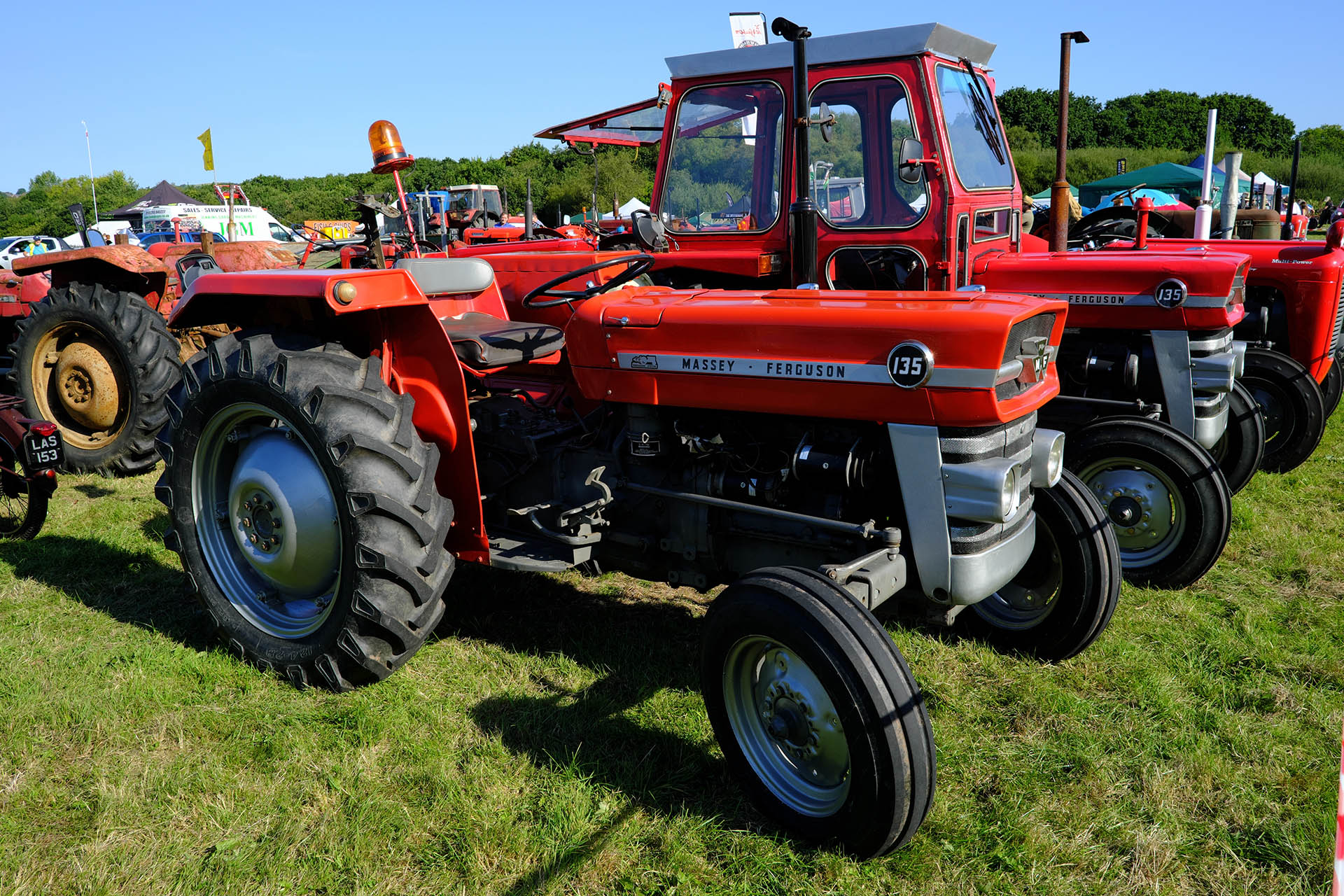 At sparepartsholland you will find spare parts for several tractor brands, especially for Massey Ferguson tractors.
Massey Fegruson: The History
The first Ferguson tractor, from 1914, has a clever three-point hitch system (the Ferguson System). This allows the smaller tractor, the Ferguson Black, to do the job of its much heavier competitors.
In 1938 an agreement was reached with Ford for the production of the tractors, Ferguson continues to do the sales itself. In 1947, however, the agreement was broken by Ford. However, Ford continued to build Ferguson tractors with the patented Ferguson System. After this patent infringement, Ford paid 9 million dollars, a huge amount especially at the time. Eventually, Ferguson built its own factory in Conventry (GB).
Merger Massey and Ferguson
The name and company Massey Ferguson originated from a merger between 2 companies: Ferguson and the Canadian Massey Harris. This merger took place in 1953. The merged company was initially called Massey-Harris-Ferguson and from 1958 Massey Ferguson.
Perkins Diesel Engines
Massey Ferguson has always used Perkins Diesel engines. From 1959, Perkins really became part of the Massey Ferguson holding company. Massey soon grew into the largest manufacturer of tractors.
Parts sold and more mergers
At the beginning of the 1980s, there was a sharply reduced demand for agricultural machinery. As a result, Massey Ferguson also ran into economic problems. In order to continue to exist, part of it was sold and the holding was given a new name: Varity.
In 1993 AGCO became the importer of Massey Ferguson in the United States and 2 years later they took over a part of Varity. The remainder of Varity merged with car parts manufacturer Lucas and became LucasVarity.
To this day, Massey Ferguson continues to produce under its own name and is headquartered in Coventry.
Product range Massey Ferguson parts
In our webshop you will find all tractor parts that we have in stock. We have tractor parts for every model of Massey Fegruson, ranging from the MF35 to the 399. Tractor parts include power steering kits, control valves, hydraulic cylinders and top links.
Couldn't find the right part?
Can't find your desired tractor part? Let us know via our Whatsapp function or send an email to info@sparepartsholland.nl. It may happen that we do not have your part in stock and can still deliver it. We are also happy to talk to you about special wishes to see how we can help you.